Risu
Professional product designer and freelance illustrator
With a M. Sc. in Industrial Design, I have been a freelance illustrator and designer for 5 years with over 10 years of practice.This portfolio focusses on illustrations within the anime and manga style and my specialization: merchandise design.For commission requests - for private or commercial purposes - feel free to contact me via social media or e-mail below.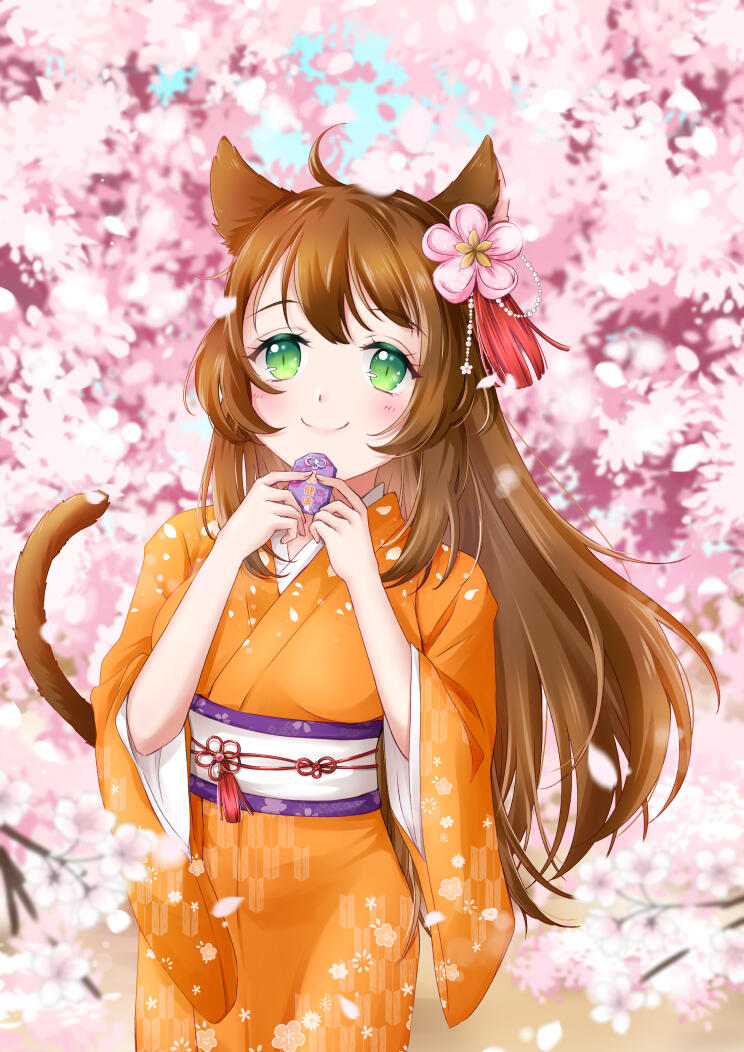 Commercial Commission for Figuya.comFeaturing their OC and mascot FiguchanThe commission included a design for the backside of a postcard print and the illustration will be printed in an upcoming artbook.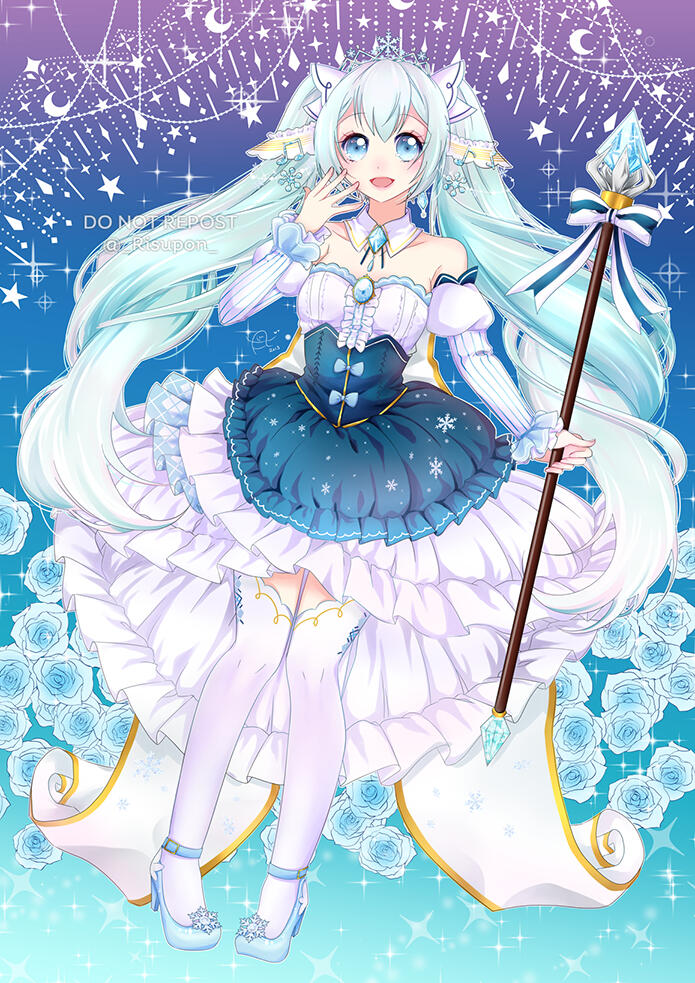 Snow Miku 2019Digital art piece for a group project of my art circle 'Momoiro Syndrome'. The illustration was printed as a bromide for an idol-themed rally at Dokomi 2019. Outlines were used for a colouring book project.The full-body drawing has been used to produce acrylic standees as merchandise as well.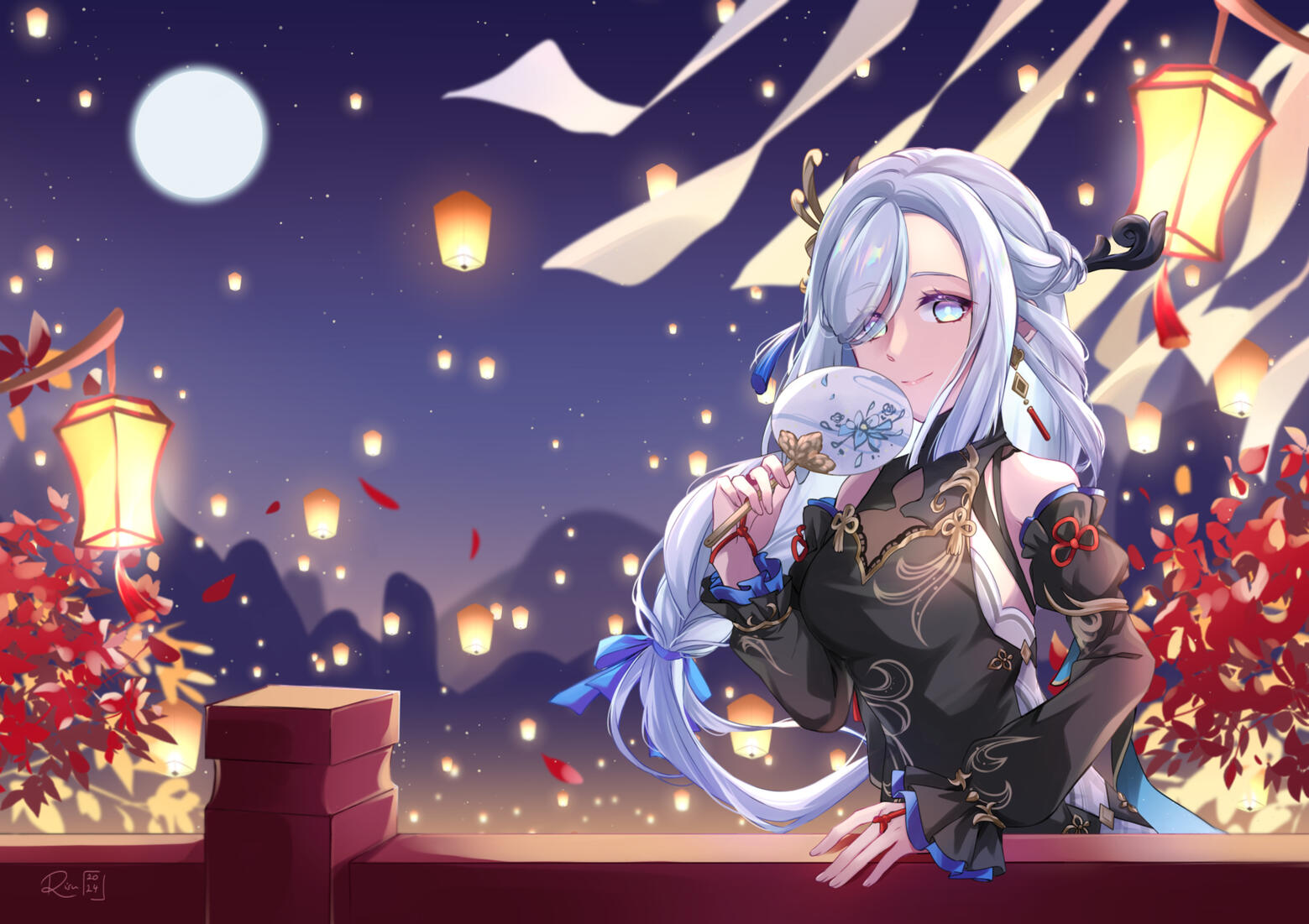 'Five Kasen' illustration [Genshin Impact] Event illustration & entry for DoKomi 2022's art contest (outstanding contest entry prize)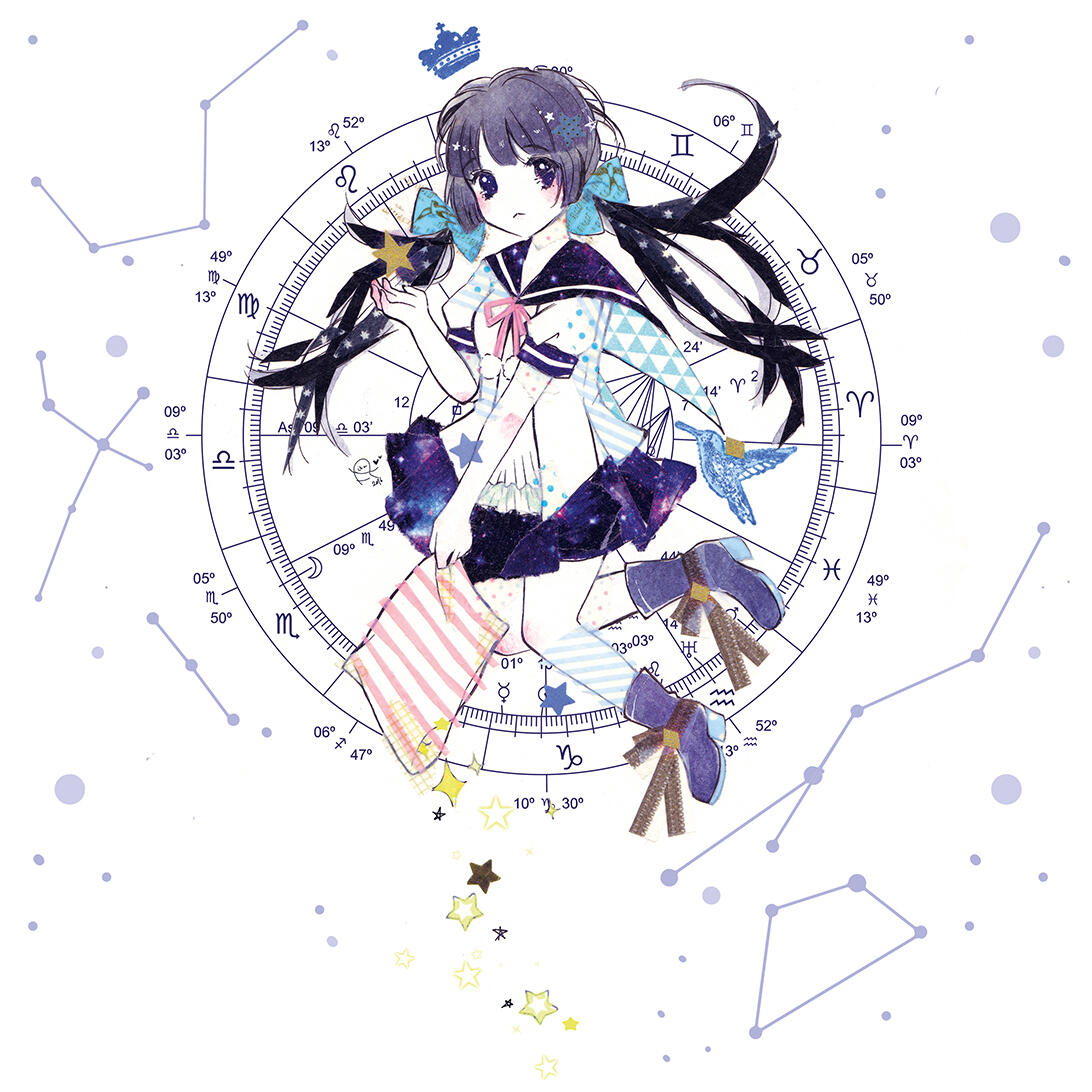 Original Washi Tape ArtThis piece was made with mixed media consisting of watercolours, washi tape, stickers, stamping ink, and digital edits.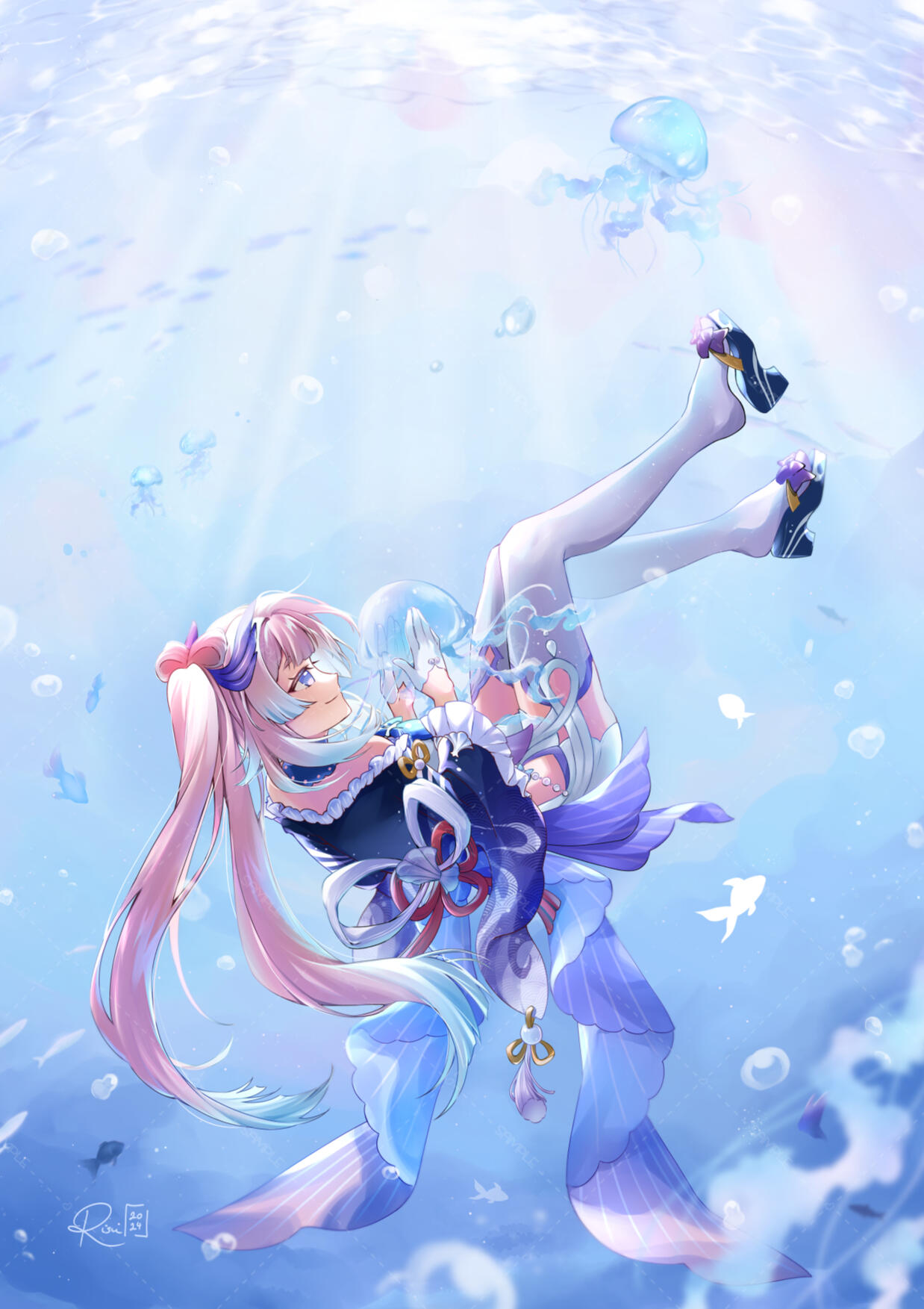 Kamisato Ayato [Genshin Impact]Part of my work as an official content creator for Hoyoverse/Genshin Impact
Sucrose birthday art [Genshin Impact]Birthday illustration in square size as part of my contribution as a Genshin Impact content creator artist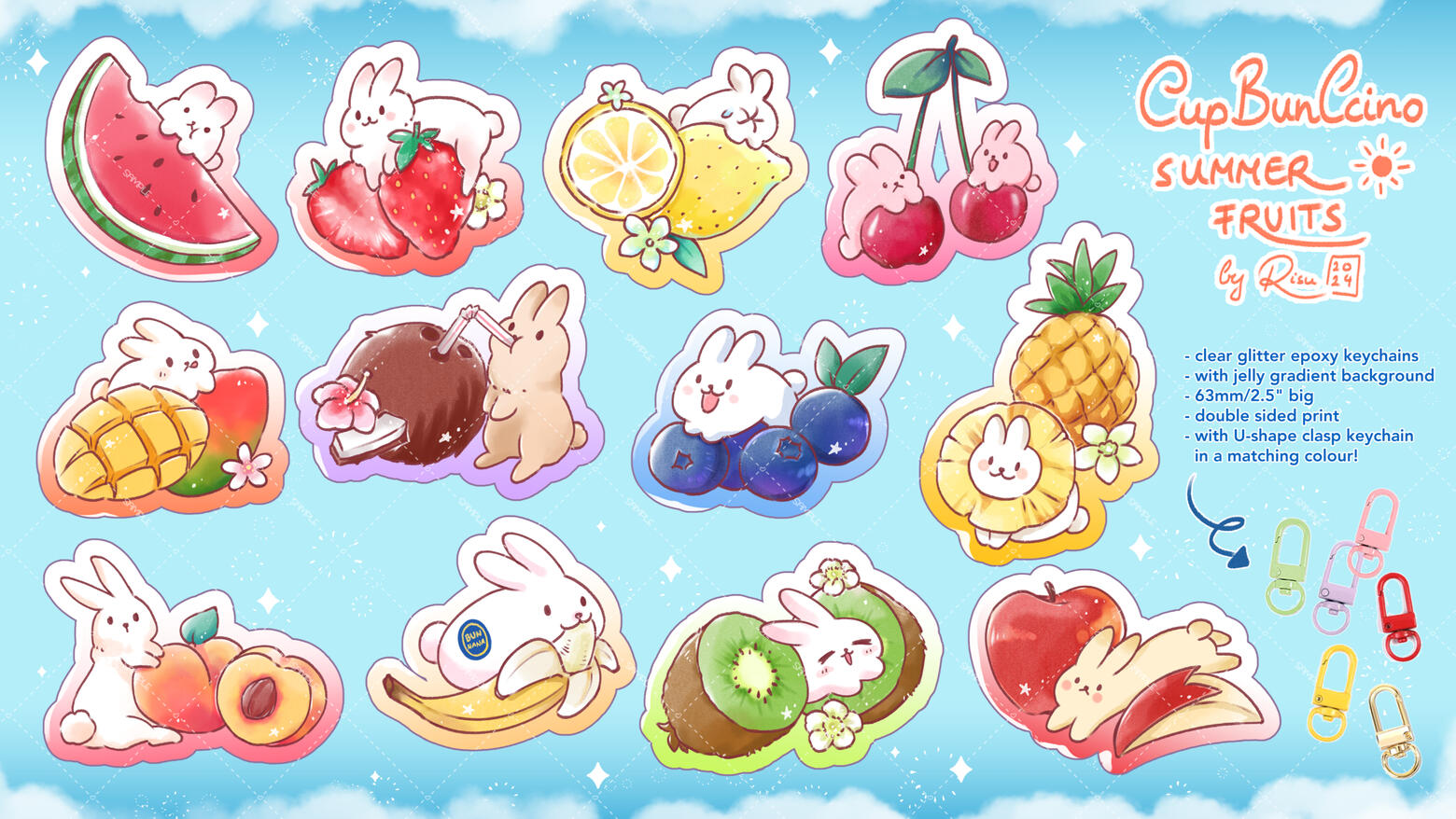 Original Art: Food IllustrationsVery first designs of my own merchandise series 'CupBunCcino'Café & Street Food inspired dishes where dairy components of a dish take the shape of bunnies
Merchandise Showcase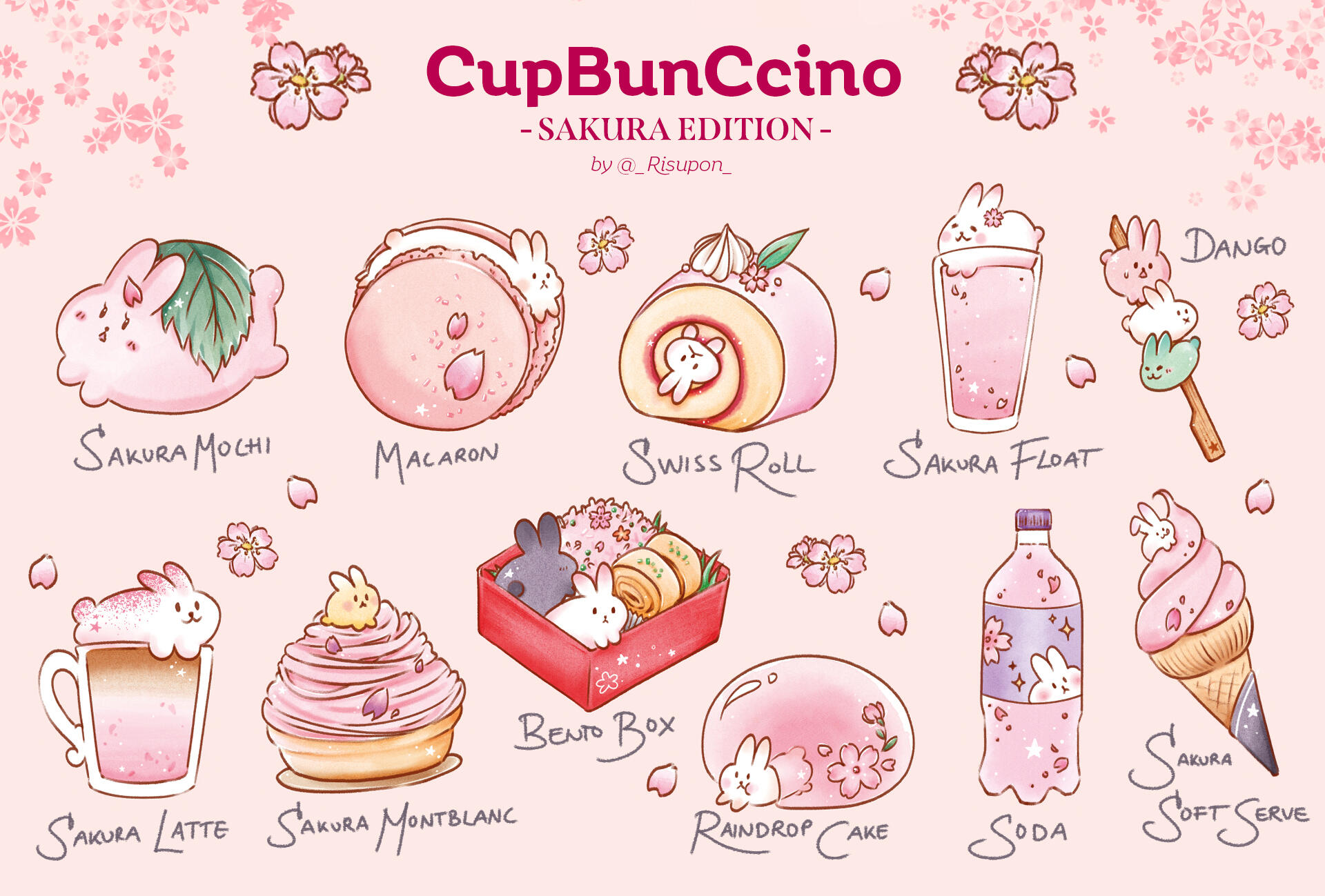 CupBunCcino SeriesA variety of original food illustrations where some ingredients take the shape of little bunnies.Merchandise produced includes enamel pins, keychains, stationery, apparel, and more.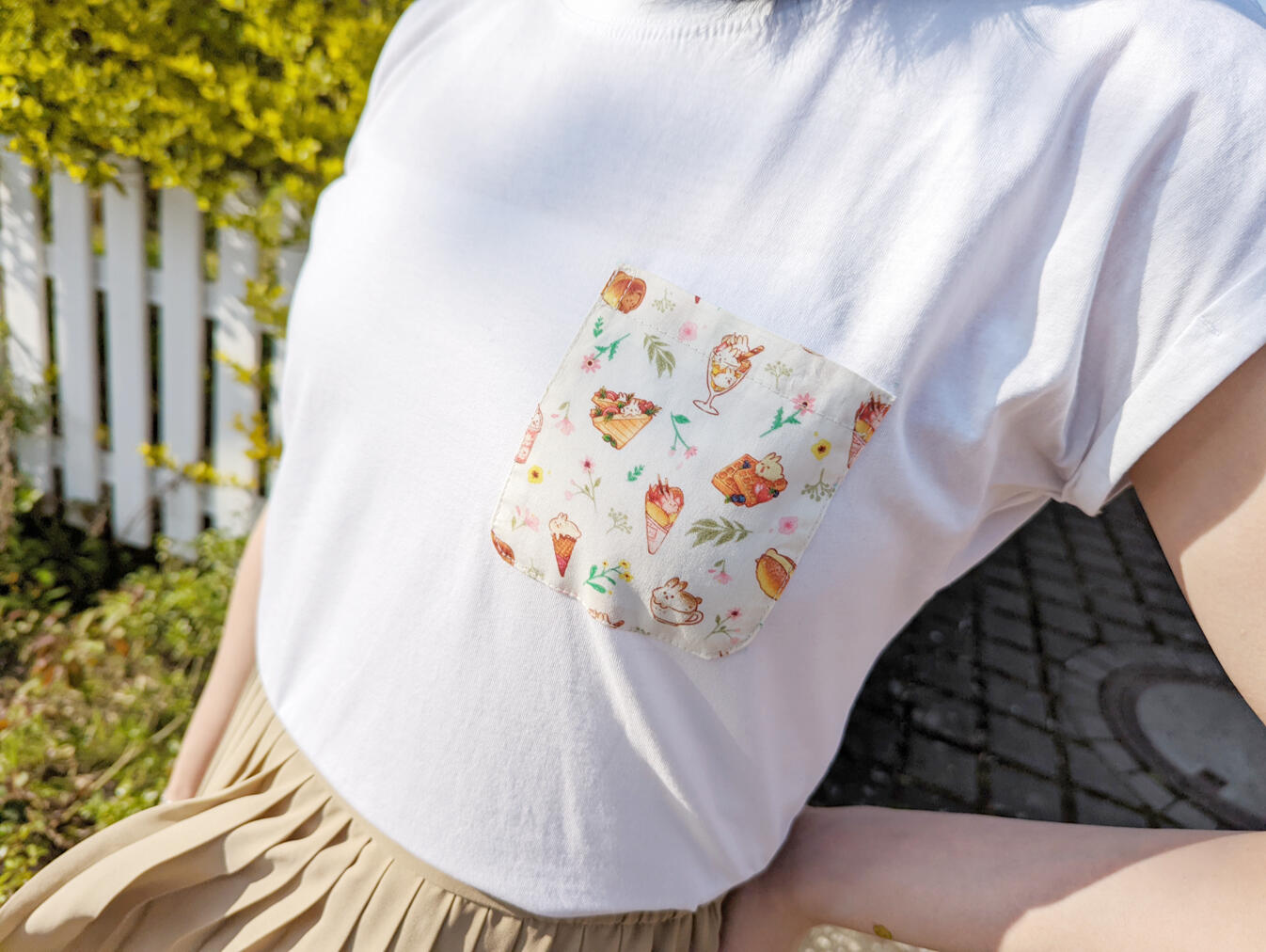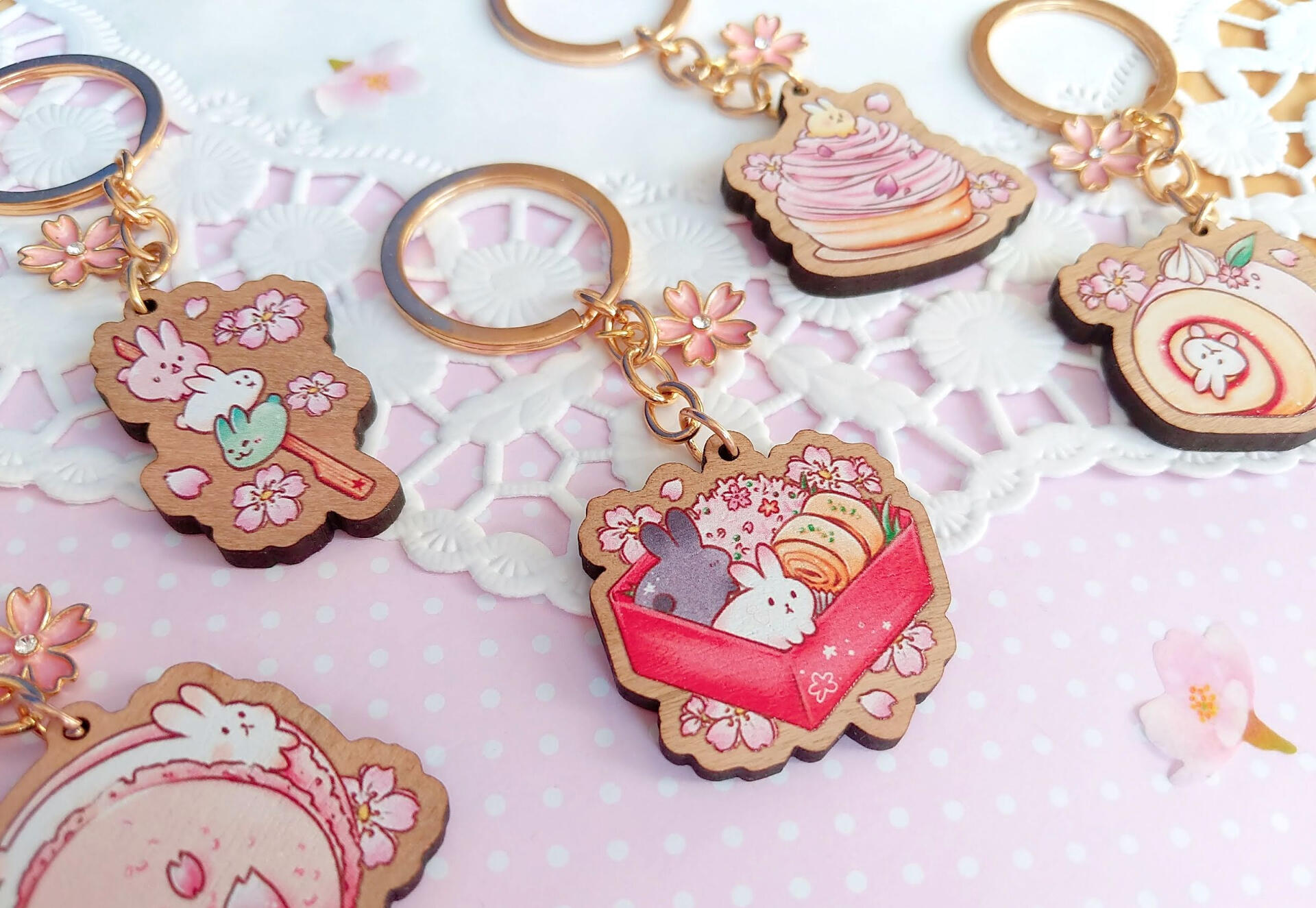 Cookie CuttersI found a new passion for 3D printing through my work as a product design engineer and I enjoy modelling and printing cookie cutters from food safe PLA material.Cutters are sold in my Etsy and custom commissions of characters have been popular as well.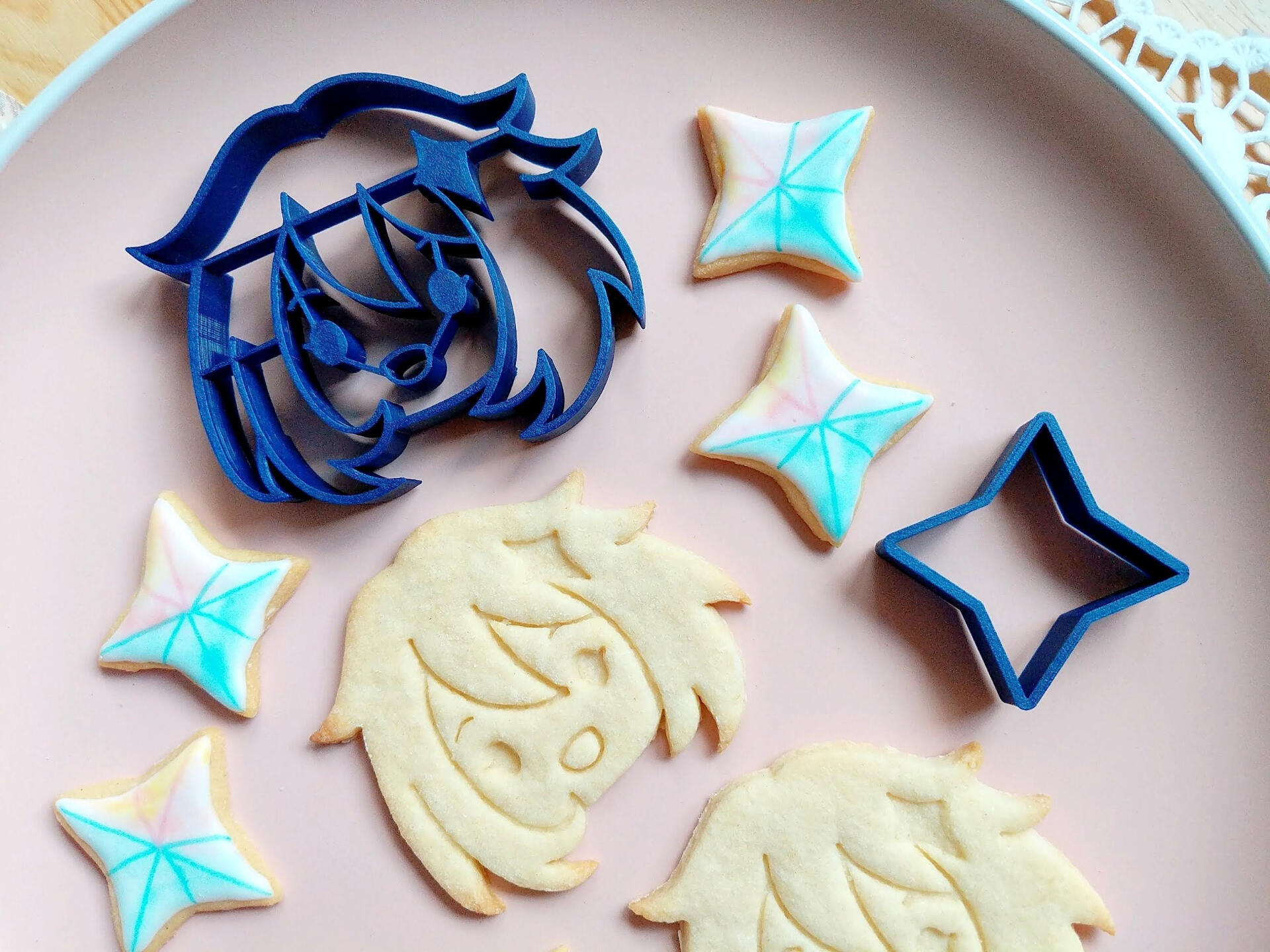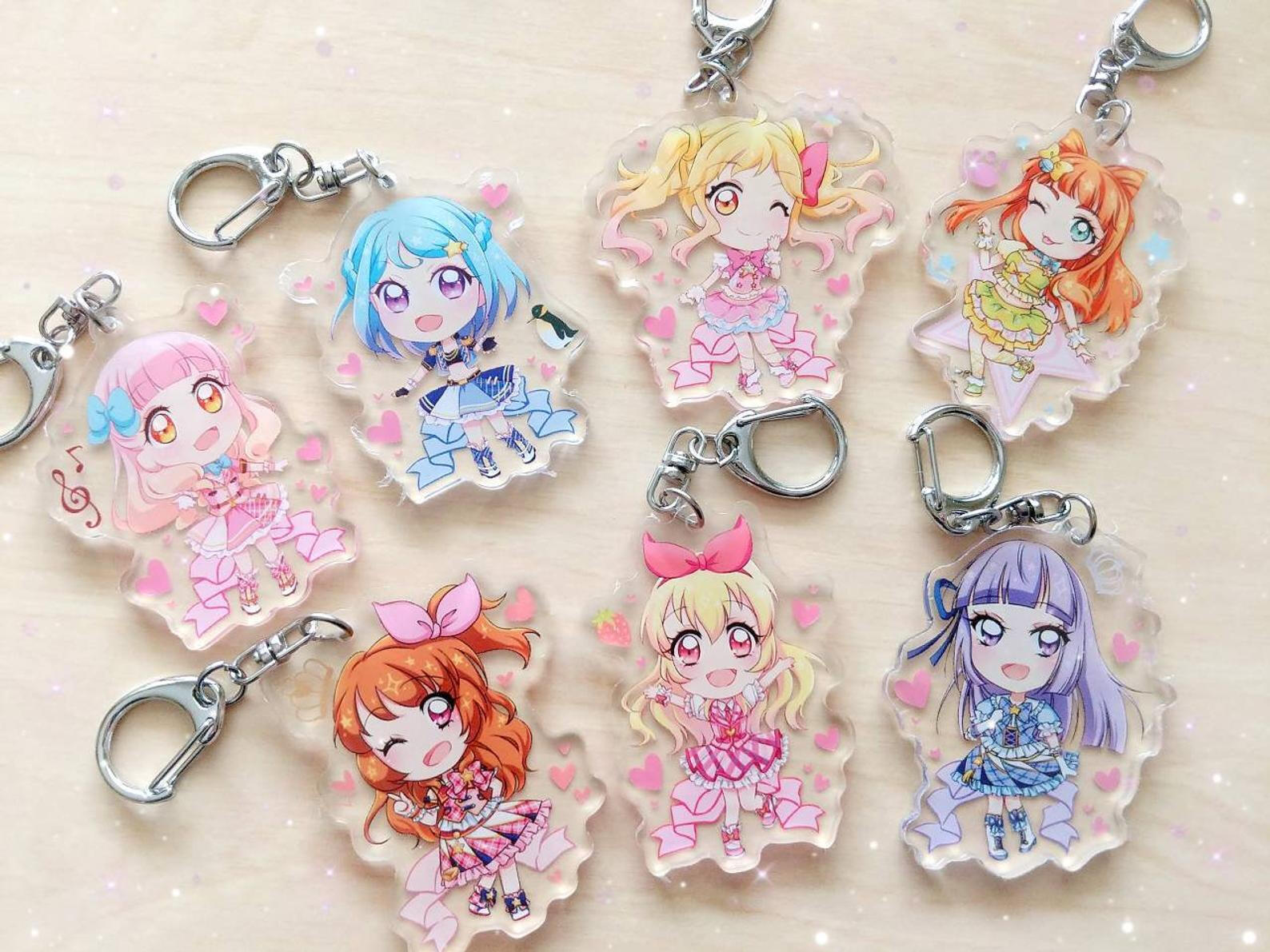 Acrylic CharmsA selection of designs that have been produced as acrylic charms.I enjoy producing them in batches/series and making use of the properties of clear acrylic to simulate a see-through effect of glass.
Miscellaneous MerchandiseA selection of different merchandise I have had experience with, including washi tape, acrylic standees, stickers and sticker sheets, 3D printed jewelry and more.
Commissions Status: CLOSED - March waitlist open (Update: Feb 24th)
Private commissions APRIL: 3 slots OPEN
Commercial commissions: OPEN, please inquire for more
Please read my terms of service here: Terms of ServiceAll requests should be made via e-mail to [email protected] please!Some smaller non-commercial commissions can be found and purchased via Ko-Fi as well, see ko-fi.com/risupon for more!Current Turnaround Time: 1-3 weeks depending on complexity & your responsiveness. Commercial work will be prioritized.
E-MAIL TEMPLATE
Here is a template form you can fill out when you send me a commission request:Commission type: e.g. digital/traditional/washi tape style - bustshot/waist-up/full-body/icon/shikishi style - fully rendered/lineart - clean style/pencil style (refering to my posted artworks for style reference would help!)
Add-ons: e.g. background, props, mascots, clothing details
Pose & Expression: including any visual reference is appreciated (even emojis can help), text description is fine too! This step is not necessary but it would help a lot if you have an idea, stick figure sketches are welcome,too! Cookie Cutter requests: include your desired print colour(s), please, so I can check my stock!
Deadline: only include if necessary, otherwise I will finish the commission in a timely manner that is fit for me. Rush fees might apply
Include the following in the attachments: Visual references (coloured prefereed) and PayPal e-mail for the payment. Commercial commissions may discuss with me here how they would like to pay me (bank transfer preferred).PLEASE NOTE: A visual reference is a must! If there is none in the attachments, your commission is automatically rejected but I will not reply to you. You may submit the same request again once you have a reference.
PRICES
Note that prices below are base prices/minimum values for non-commercial commissions with one simple character in a simple outfit and no background at all! Prices are likely to go up.Prices for add-ons like backgrounds, extra characters etc. and commercial use licences are mentioned below.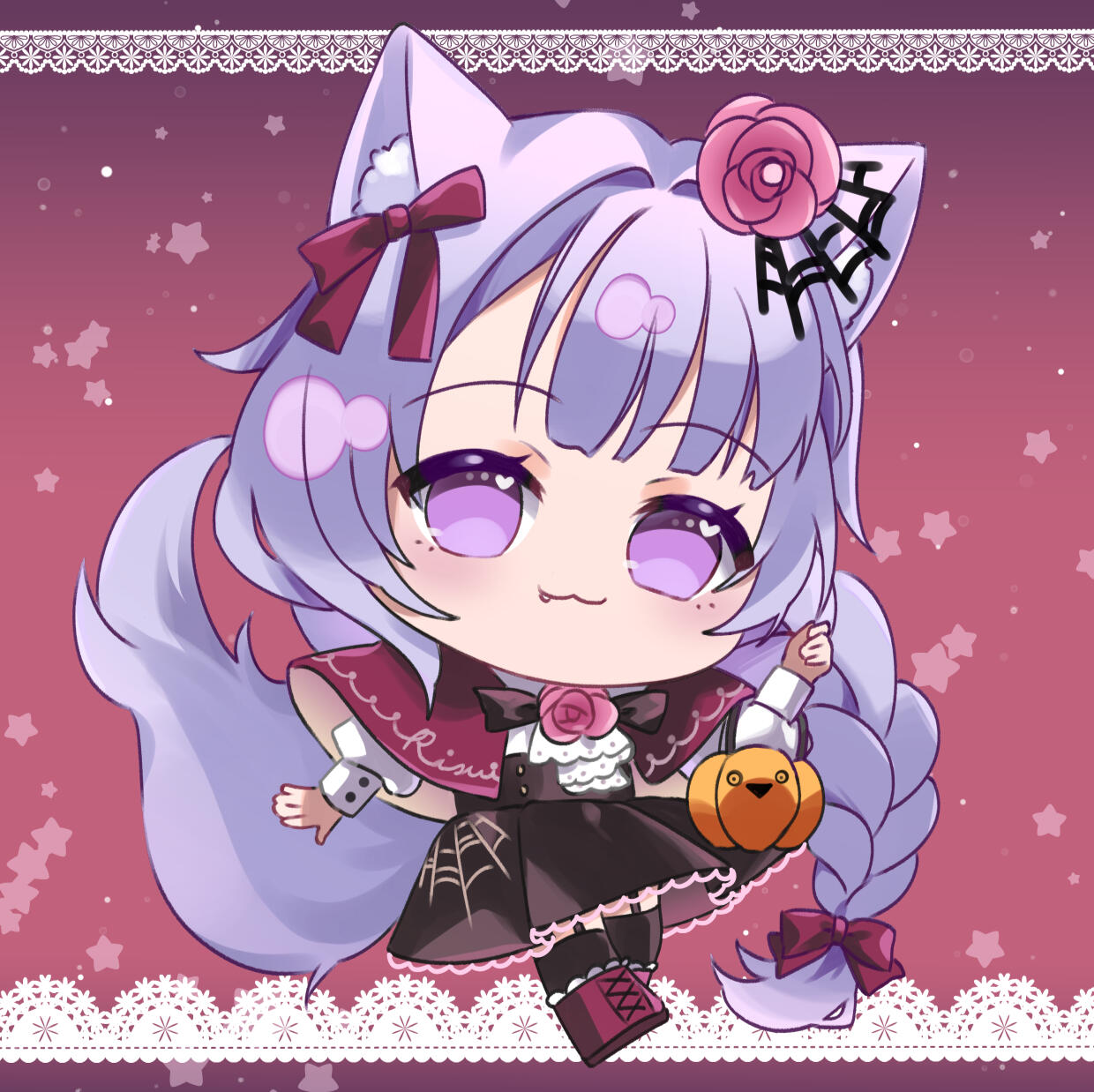 Chibi Drawings
You can choose between a clean lineart style and pencil lineart styleChibi Base Price - 60€+
Background Elements - +15€Includes one extra export with transparent background!Made as an acrylic charm - +20€ & shipping, includes 3 copies of the charmAnimation - starts at +20€, please inquire more examples from me!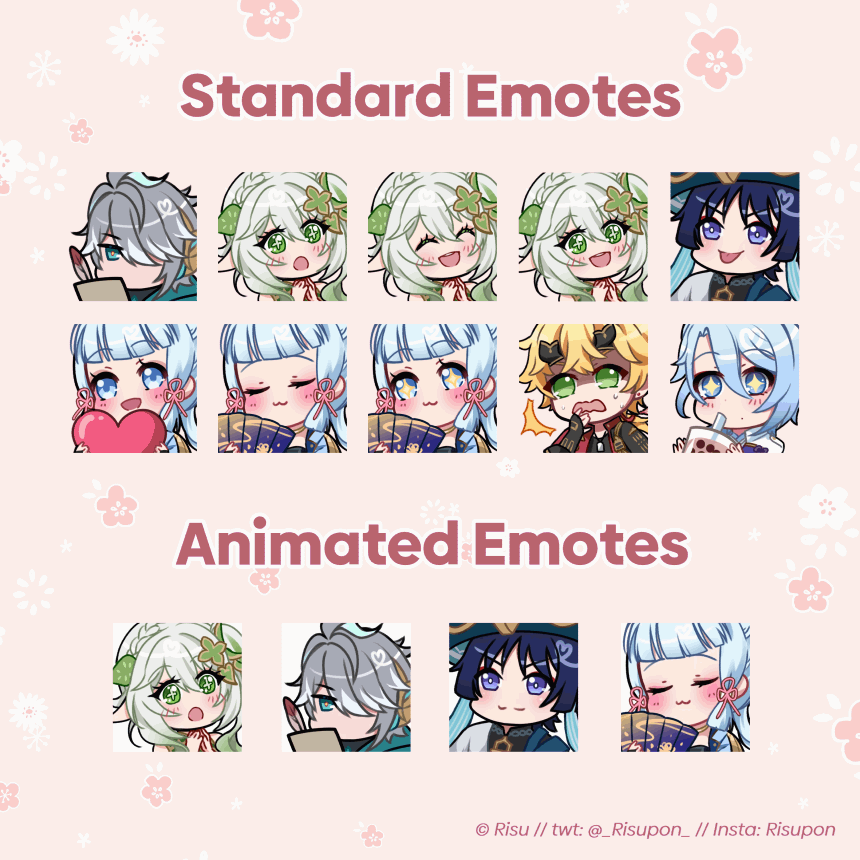 Emotes
Includes pricing for semi-commercial use (e.g. Twitch, Youtube, Discord - credit required)
You will receive exports in corresponding sizes, for example: 112 x 112, 56 x 56, 28 x 28 pixels for Twitch.Standard EmotesSingle Emote - 25€
Single with 2 expression variations - 35€+
Set of 3 - 60€+
Set of 3 with expression variations - 70€+Animated Emotes (frame animation, no Live2D rigging!)special offer price for the first 5 ones!Single Emote - 35€+
Set of 3 - 100€+Higher resolution export : +3€ per emote (354x354px wide) - if you need a bigger resolution for printing them as stickers let me know beforehand! This will rack up prices to a fully commercial license~
Traditional Commissions
Will work on more recent examples soon, therefore the prices below are slightly discounted! Prices will be adjusted depending on paper size! Feel free to discuss them with me if you are planning to frame them!Sketch Drawings:Headshot - 30€ (A6) / 40€ (A5)
Bustshot - 45€+
Half-Body - 60€+
Full-Body - 70€+Coloured accents are free!Full Renders:Bustshot - 80€+
Half-Body - 120€+
Full-Body - 150€+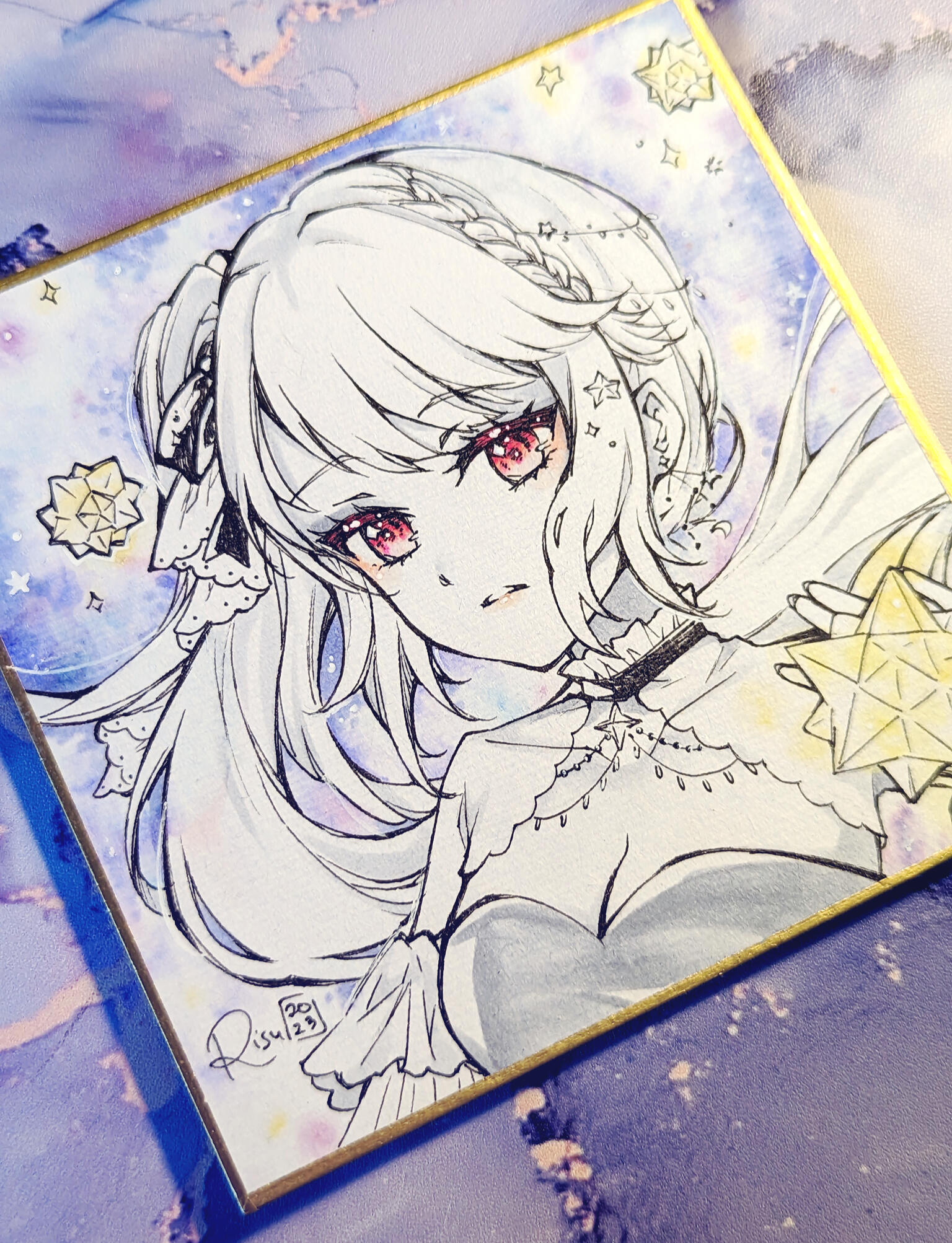 Shikishi Style Commissions
Traditionally drawn lineart with painted golden frame on drawing cardboard (300g/m²)For real shikishi boards, please inquire me and ask what sizes I have in stock but there will be added material costs of ~5€!Lineart - 45€+
Lineart w/ colour pencil accents - +5€
Lineart coloured with one copic colour - +15€Full colour with watercolours - 70€+
Traditional Art: Washi Tape Style
Mixed Media with watercolours, ink, pencils, stamping details, and accents/shading with washi tapeThis is a very intricate and time-consuming process requiring many resources, therefore I only offer 1 slot right now and only accept requests if I feel like I have the right material to work on it!Simple washi tape pieces to come in the future!Bustshot - Half Render: 80€+ / Full Render 100€+
Half-Body - Half Render: 100€+ / Full Render: 150€+
Full-Body - Half Render: 120€+ / Full Render: 180€+Background - simple ones from tape, stickers and stamps included in the price! If you wish to have the background completely blank, let me know!Rendered Background - starts at +20€Full render example on the left, half render one below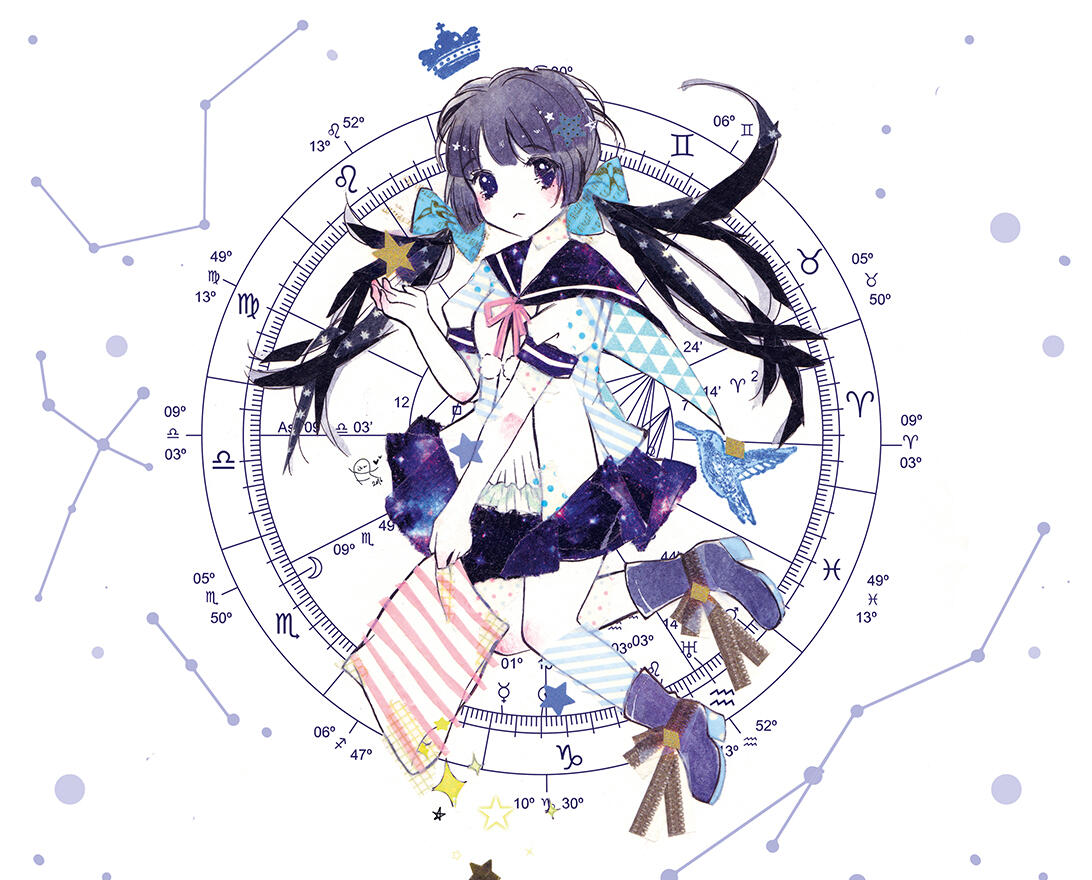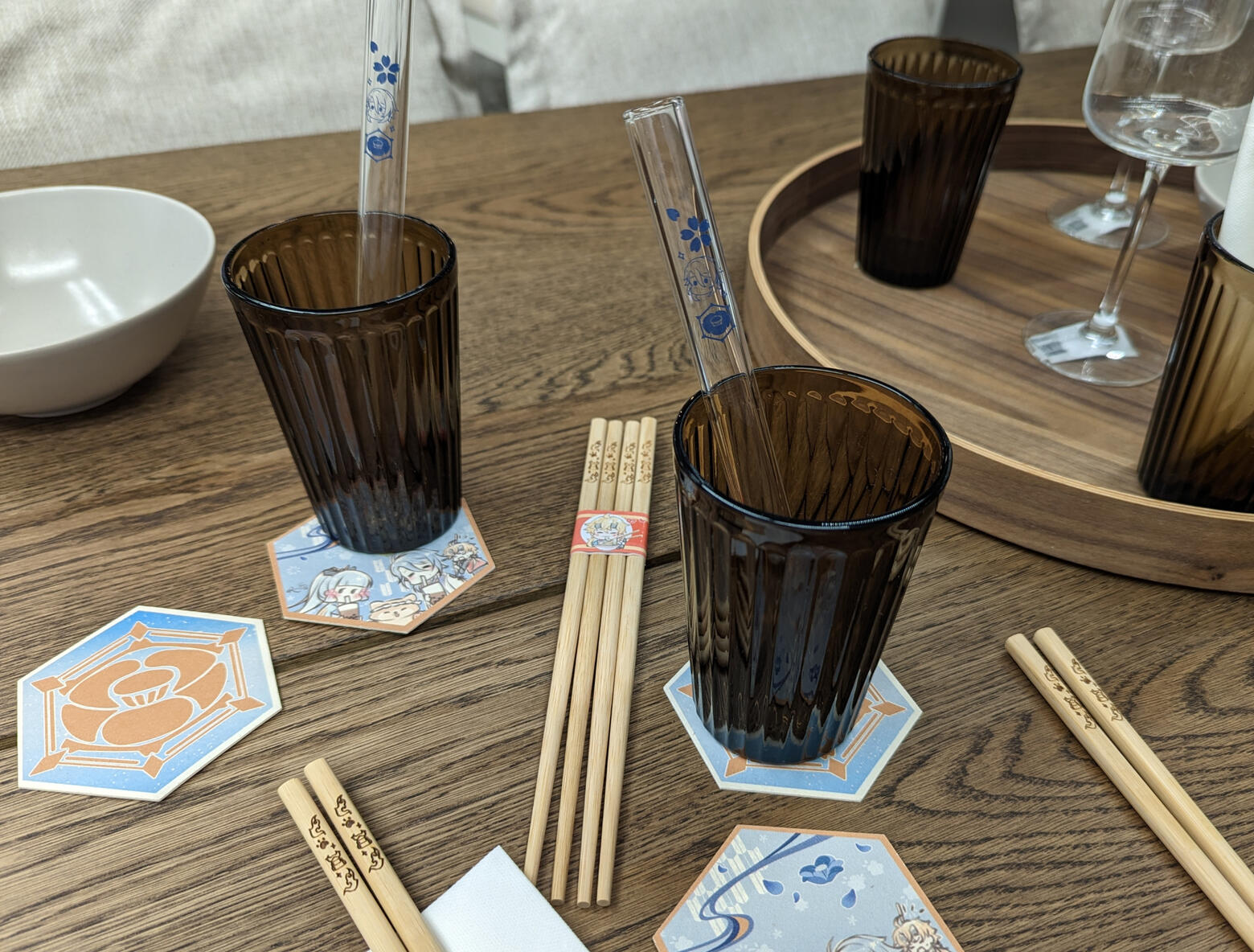 Cookie Cutters!
Includes me making the 3D model and one print for you in a colour of choice if in stock - please include desired print colour(s) in your request!Comes with cleaning instructions and my preferred recipe for sugar cookiesCharacter Face Cutters - 70€+
Mascot characters/animals - 40€+
Simple custom shapes without stamp - 15€+Additional 3D print - +3-11€/each, depending on size
ADD-ONS / EXTRAS
Background: starts at 5€ for simple ones made with brushes; 30€+ for realistic background and environmental lighting reflected on the character
Props/weapons: starts at 10€, depending heavily on complexity
Pets/mascot charas: starts at 15€ depending on the complexity (Note: I DO NOT draw hyperrealistic animals!)
Extra characters: Prices depend on how additional characters are integrated. If a second character has the same focus as the first one (e.g. couple illustration), it's the full commission price on top of the first character. Are additional characters implemented more out of focus or in the background, prices will be adjusted and decreased accordingly. I will handle this on a case-by-case basis.
Rush fees: Will be calculated depending on the given deadline but it is generally a percantage of your total commission price.
COMMERCIAL LICENSES PRICING
Commercial pricing will be discussed individually, please send me an inquiry via e-mail! Nonetheless, here are some general guidelines to give you an idea!1.5x price: semi-commercial copyright and publishing use (e.g. use for Twitch / Youtube assets (any ad-supported site), etc.) - this applies to any use where you are trying to monetize your content in the long run! Vtuber assets belong in this category, too!
2x price: commercial use when the artwork is not the bulk of the product but plays a substantial role (e.g. promotional material, CD cover, game assets, cover illustrations etc.)
3x price: commercial use when the artwork is the bulk of the product (e.g. body pillow, postcard/prints, merchandise, etc.)Commercial Prices for other services (3D-modelling, Graphic Design, Product Design) need to be discussed individually.
TERMS OF SERVICE & RULES
Please read my ToS carefully before ordering a commission that is not through Ko-Fi!
Rules
- Payment accepted via PayPal up to 150€ value or credit card/payment link for anything above that value. SEPA bank transfer available and preferred for EU customers only
- Full payments are due immediately after we have confirmed the commission details and after I made a rough concept sketch for you. I will not start working on your requests before I have received the payment.
- For non-commercial/private commissions, prices above 100€ can be paid in split payments, but you must be specifically ask for it and I will not work on your commission until it has been completely paid off
- All prices stated are BASE prices and are very likely to go up depending on complexity, detail, additional props or pets unless you have a rather basic character design
- There will be 3 checkpoints: Sketch, Lineart, Colouring 90% (not all appliccable at all times, depending on commission type!)
One free revision is allowed at each checkpoint to the respective step. For example, if we are at the colouring stage, I cannot change the poses anymore for free, this should have been done in sketch. I can neither change anything anymore in the lineart but I can change colour hues, certain patterns on clothes or add details if specified. Any other revision out of schedule will cost you additional 10€/feature.
- Cookie Cutter commissions have 2 checkpoints: Sketch & 3D model before print. I allow up to 10 minor changes in the 3D model before print. If you approve the 3D model for print and you don't like the print and demand changes, a revision fee of AT LEAST 10€ + material costs will be charged. If I judge that the print needs to be redone myself, I will not charge any fees, however, I will discuss the changes with you before I alter the 3D model again.
- Digital commissions will be delivered by e-mail with one high resolution (300 dpi) and one in upload resolution (62 dpi) and if applicable you will receive additional PNGs (transparent background) as well
- Traditional commissions will have added tracked shipping costs starting at 5€ within Germany and 8€ outside of Germany.
- Any specific requests to commission other work than illustration and others offered above can be inquired via e-mail as well, e.g. graphic design, product design, 3D modelling requests (Yes, I offer those too, just not too specifically in this portfolio)
Terms of Service
- I keep the rights to reject commission requests (even on Ko-Fi, you will be refunded in that case) if I do not feel comfortable that I can fulfill your request for whatever reason
- Be aware that I will keep the copyrights to the artwork, meaning I can repost them websites and reprint them in artbooks with credits to you if applicable (if you want to stay anonymous/not mentioned, you will have to let me know!). This applies especially if you commission me to draw (or 3D model) fanart where none of us have rights over the characters.
- If you commission me to draw your own OCs, I still have the copyrights to the artwork but I will not reprint them as single products for profit, however, I might use them on my website or have them printed non-commercially or in products where your commission is not the bulk of the product, e.g. flyers or art collection books.
- Requests will receive a reply within 5-7 business days with me stating if I am willing to accept them or not. If my slots and time are limited, commercial commissions will always be given priority over requests for personal art.
- Waitlisted requests are pre-approved by me and will be prioritized when my commission slots open or I might even offer you special slots when I have an opening in my schedule! Waitlist requests are welcome anytime and do not represent a contract, you are not obliged to pay me anything when you ask me to put you on the list, nor am I obliged to carry out your request. However, I may cancel your spot on the waitlist, if I ever change my mind or judge that I cannot fulfill your request in the near future anymore.
- No refunds, especially not after I have started with your commission already!
- You may inquire me anytime via social media or e-mail on the status of your commission but replies might take 2-3 business days and messages might get lost, especially on social media, so you are very welcome to ping me multiple times if it's urgent! However, be aware that I will always initiate a conversation if there are updates and the time I spend on discussing over no updates can be better invested in something else ;) So please refrain from asking me for an update every few days, thank you!
- I do not spend all my work hours per week only on drawing commissions, I also work on fulfilling orders from my shop and more! If you see me on social media or doing personal art, it does not mean, I neglect your commission, it just means, I am taking breathers so I can give my best when I get back to your commission :)
DO's & DONT's
DO
- Both fanart and OCs are welcome!
- Any bishounen / bishoujo /shoujo characters are in my comfort zone = best results!
- Kemonomimi are & any humanoid version of your furry friends are great
- Humanoid Fantasy characters, e.g. elves or designs with horns etc.
- Cosplay portraits are ok, too!
DON'T
- Full Furries
- Real people/animals
- Manga portraits from RL photos
- Very young (babies) or very old characters
- Very buff characters with lots of toned muscles or a large body type
- Mechas
I am ok with stepping out of my comfort zone here and there, I especially enjoy and want to draw more male bishounen characters but you cannot go wrong with asking me to draw cute girls! While I enjoy challenges, leaving me (and any other artist) in their comfort zone and expertise will always guarantee you best results :)